In addition to the construction of new membrane plants on greenfield sites, our know-how also lies in the conversion of existing process plants. Our extensive experience means we are specialists in the entire process chain, from salt dissolution to electrolyzers and on to the further processing of electrolysis products.
In combination with first-class electrolyzer technology, such as that of our technology partner Asahi Kasei Corporation, we offer you the following benefits:
Low energy consumption
No environmental impact from amalgam or asbestos
High production purity
Simple handling and operation
Low investment and operating costs
Electrolysis occurs with modern membrane electrolyzers, in accordance with the conclusions of the BREF document (Best Available Technology Reference Document) for the chlor-alkali industry.
Raw materials and products
The electrolysis of a salt solution (NaCl or KCl solution) produces the products caustic soda or potash (NaOH or KOH solution), chlorine (Cl2) and hydrogen (H2).
The salt comes from seawater (solar salt NaCl), mineral deposits (rock salt NaCl or KCl) or salt from evaporation processes (evaporated salt: NaCl or KCl).
The primary products of chlor-alkali electrolysis (NaOH as 32 % caustic or KOH as 29 % to 32 % caustic, hydrogen gas and chlorine gas) can be transformed into the following storable commercial products:
Hydrochloric acid 32 % to 36 %
Caustic soda 50 % / potash 50 %
Liquid chlorine:

stored at low pressure, e.g.: -34 °C / 1 bar (abs.) or
stored at high pressure, e.g.: +20 °C / 6.8 bar (abs.)
The chlorine can also be transported directly for further processing as a dry and compressed gas via a pipeline system.
Technology and electrolyzers
Our technological range of services comprises the entire chain from salt dissolution, brine preparation and electrolysis to the further processing of the products. (Graphic representation)
Technology
The complete chlor-alkali plants include the following sections:
Salt dissolution from rock salt, evaporated salt or solar salt
Primary brine purification
Fine brine purification
Electrolysis with transformer and rectifier
Catholyte and hydrogen treatment
Anolyte and chlorine gas treatment
Drying, compression, liquefaction and storage of chlorine
Evaporation and loading of caustic
Optional: NaOH (KOH) flaking or prilling, bagging and loading
Chlorine absorption system: Emergency absorption, optionally with hypochlorite production
Hydrochloric acid synthesis (HCl 30 % - 36 %)
Our Chlor-Alkali reference plants.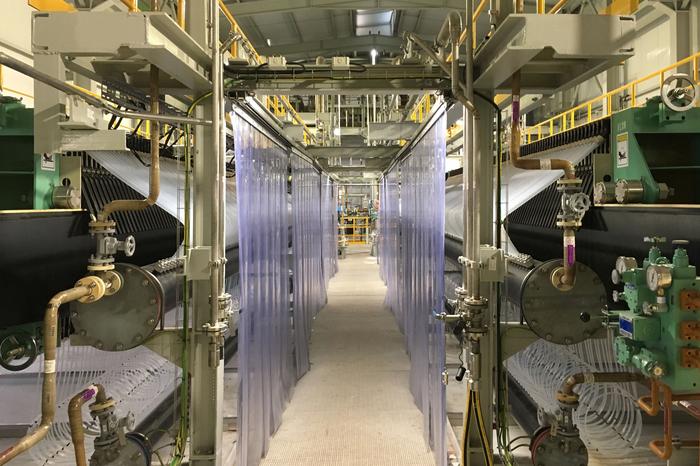 Torrelavega, ES
Chlor-alkali electrolysis
2020
Reference-Info
client
Bondalti Cantabria S.A.
location
Torrelavega, ES
contract
EPC
capacity
65.000 t/a Chlorine, 72.000 t/a Caustic soda
completion
2020

services
Project Management
Basic Engineering
Detail Engineering
Procurement and deliveries
Assembly
Assembly supervision
Commissioning and start-up
Training of personnel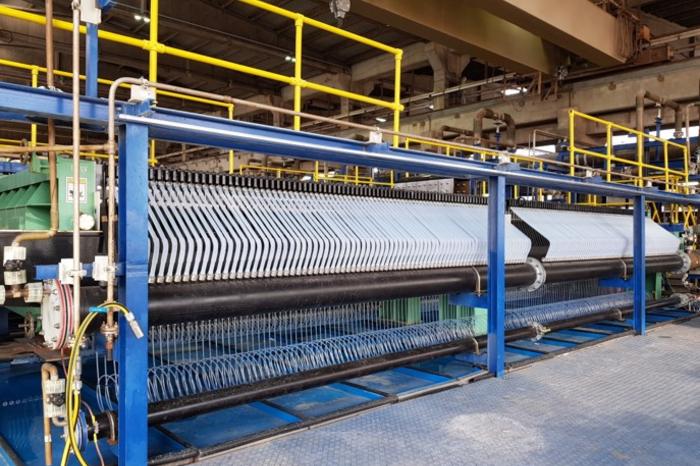 Aliaga/Izmir, TR
Chlor-alkali electrolysis
2019
Reference-Info
client
PETKIM Petrokimya Holding A.S
location
Aliaga/Izmir, TR
contract
EP
capacity
112.000 t/a Caustic Soda, 100.000 t/a Chlorine
completion
2019

services
Project management
Basic Engineering
Detail Engineering
Procurement
Installation supervision
Deliveries
Assembly supervision support
Commissioning and commissioning support
Operator training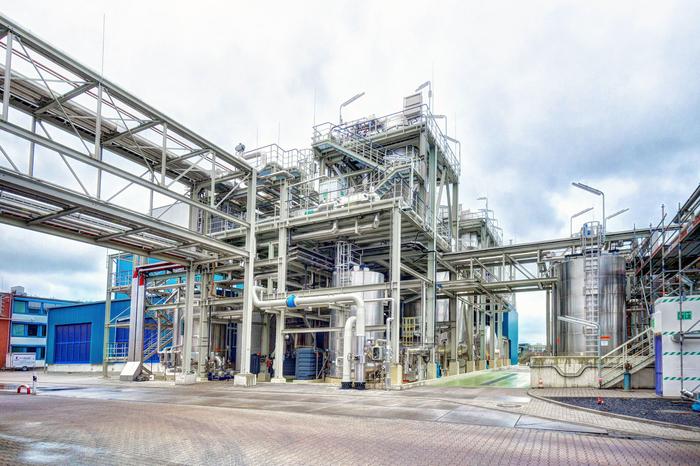 Ibbenbüren, Uffeln, DE
Chlor-alkali electrolysis
2017
Reference-Info
client
Neolyse Ibbenbüren GmbH, Produktions-Joint-Venture von Evonik Industries AG & Akzo Nobel Industrial Chemicals GmbH
location
Ibbenbüren, Uffeln, DE
capacity
130.000 t/a caustic potash, 82.000 t/a Chlorine
completion
2017

services
Project Management
Basic Engineering
Detail Engineering
Procurement support
Installation supervision
Commissioning
Training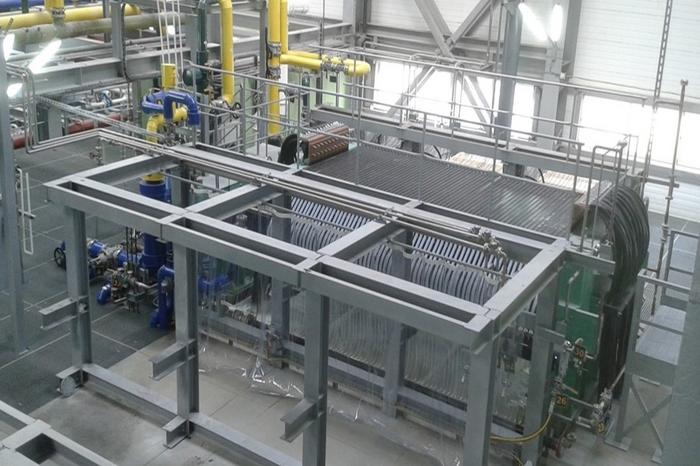 Soligorsk, BY
Chlor-alkali electrolysis
2016
Reference-Info
location
Soligorsk, BY
capacity
Capacity: 12,500 t/y potassium hydroxide

8,250 t/y chlorine

Design: 25,000 t/a potash

16,500 t/a chlorine
completion
2016
services
Project Management
Basic and Detail Engineering
Tasks for construction, steel construction and technical building equipment
Procurement and deliveries
Installation supervision support
Commissioning and commissioning support
Operator training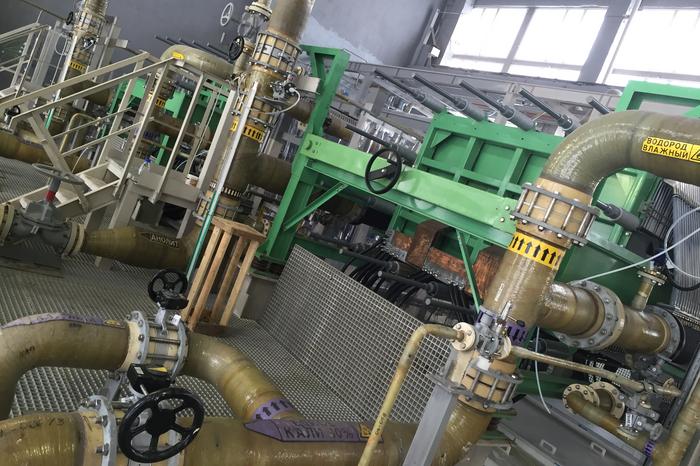 Beresniki, RU
Chlor-alkali electrolysis
2015
Reference-Info
client
OOO Soda-Chlorat
location
Beresniki, RU
contract
EPCM
capacity
40.000 t/a KOH, 26.000 t/a Chlorine
completion
2015

services
Projektmanagement
TEO Projekt (Erweitertes Basic Engineering)
Detail Engineering
Aufgabenstellungen für Bau, Stahlbau, Heizung, Lüftung
Lieferungen
Unterstützung bei der Montageüberwachung
Inbetriebnahmeunterstützung
Personalschulungen
Thann, FR
Chlor-alkali electrolysis
2015
Reference-Info
client
Potasse et Produits Chimiques SAS
location
Thann, FR
contract
EPC
capacity
68.400 t/a caustic potash, 43.200 t/a Chlorine, 4.000 t/a Bromine
completion
2015

services
Project Management
Basic Engineering
Detail Engineering
Procurement and deliveries
Assembly
Assembly supervision
Staff training
Commissioning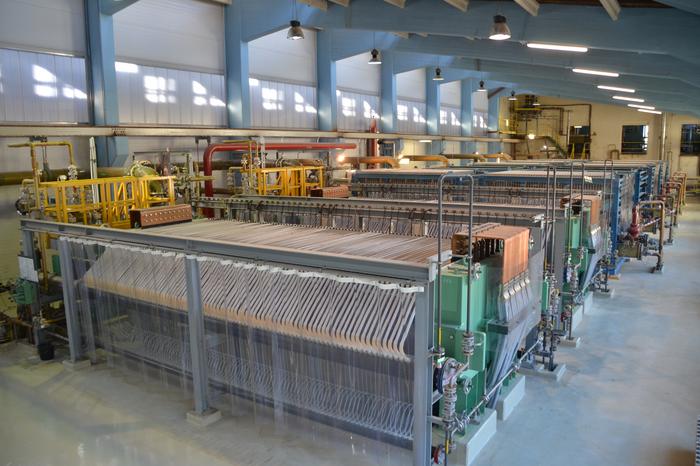 Brückl, AT
Chlor-alkali electrolysis (extension)
2015
Reference-Info
client
Donau-Chemie Aktiengesellschaft
location
Brückl, AT
contract
EP+Cm
capacity
90,4 Tons per day Chlorine
completion
2015

services
Project Management
Advanced Basic Engineering
Detail Engineering
Deliveries
Support with assembly supervision
Staff training
Commissioning support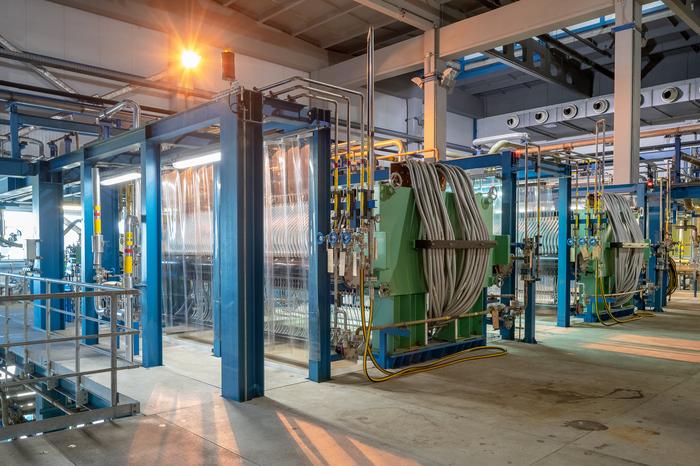 Moskau, RU
Sodium hypochlorite plant
2015
Reference-Info
client
Wassertechnik Essen GmbH
location
Moskau, RU
contract
EPC
capacity
10.000 t/a Chlor, 50.000 t/a Sodium hypochlorite
completion
2015

services
Project Management
Basic Engineering
Detail Engineering
Deliveries
Assembly
Assembly supervision
Staff training
Commissioning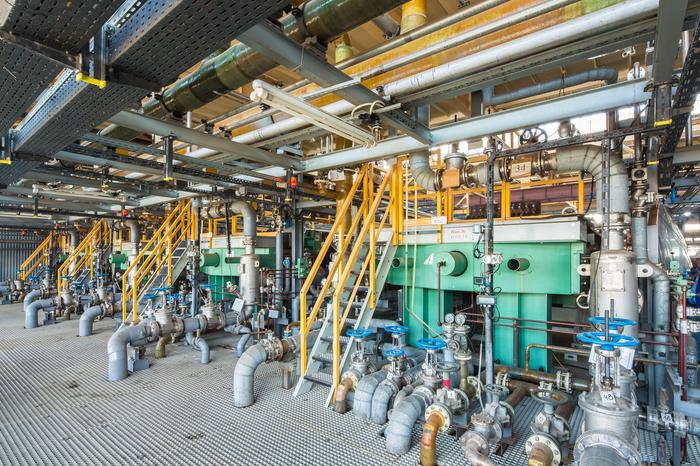 Sajansk, RU
Chlor-alkali electrolysis (capacity expansion)
2012
Reference-Info
client
OAO Sajanskchimplast
location
Sajansk, RU
contract
EPCM
capacity
180.000 t/a Chlorine
completion
2012

services
Project Management
Basic Engineering
Detail Engineering
Procurement services
Deliveries
Installation supervision
Commissioning support
Staff training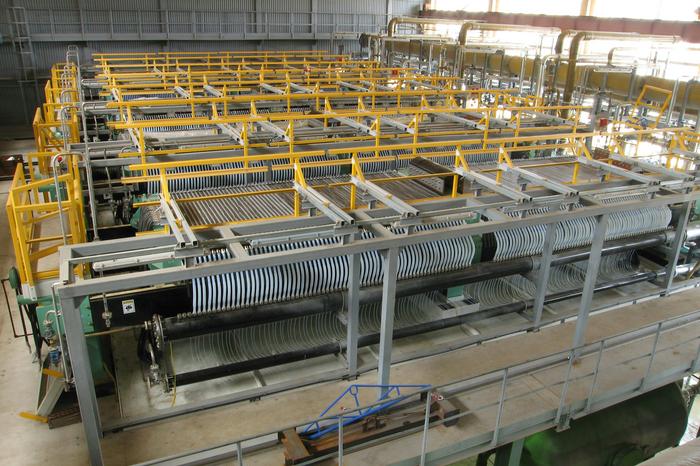 Sajansk, RU
Chlor-alkali electrolysis
2006
Reference-Info
client
OAO Sajanskchimplast
location
Sajansk, RU
contract
EPCM
capacity
169.000 t/a Caustic Soda; 150.000 t/a Chlorine
completion
2006

services
Project Management
Basic Engineering
Detail Engineering
Procurement services
Deliveries
Installation supervision
Staff training
Commissioning support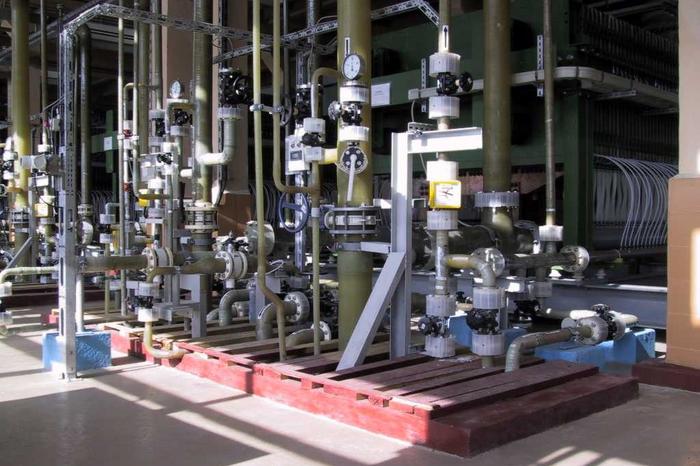 Navoi, UZ
Chlor-alkali electrolysis
2001
Reference-Info
client
PO Navoiazot
location
Navoi, UZ
contract
EPCM
capacity
26.000 t/a Caustic Soda Chlorine, 23.000 t/a Chlorine
completion
2001

services
Project Management
Basic Engineering
Detail Engineering
Procurement services
Deliveries
Installation supervision
Staff training
Commissioning support